| | | |
| --- | --- | --- |
| | | |
| | | | |
| --- | --- | --- | --- |
| Poster: | Skobud | Date: | Apr 25, 2011 9:54am |
| Forum: | GratefulDead | Subject: | DDP v.13 |
Here is the 13th installment of the series and it is back with a vengance...Rather than try to explain the significance of King Ghidora gracing the inside cover, I thought I would just include my review. Cheers!
3/24/73
The Spectrum
Little did I know going in to this show that the picture I used to pitch it to you all for Review Club was so appropriate. The picture was of King Ghidorah. This mythical beast was a genetically mutated, lightning breathing three headed dragon from outer space that is capable of interplanetary travel. After paying very close attention to this particular show, I realized the monster in the picture and the show were virtually one in the same. Rarely have I been affected by a show the way I was with this one. I have listened to it many times before, but I don't think I really heard it until this past weekend. A 31 song powerhouse of mythical proportions.
The first head of this beast consists of the fourteen songs that start the first set, Bertha>>El Paso. Pure swagger in these near flawless renditions of their cowboy rock standards. Right away I noticed Phil and how heavy his shit was this evening. He and Billy are really on point this evening and keeping perfect time. I enjoyed every one of these tunes and Jerry really set the tone during the first solo in BIODTL. He immediately starts trading with Keith and it is ON! I really dig the fact that all of the tunes have very heavy, albeit smaller jams throughout. Even Ten Jed and LLR worked for me here. You can hear the confidence they are playing with coming right through on the recording. Just phenomenal stuff right here.
The second head of this beast starts with Sunshine and ends with MAMU. HCS is damn near perfect and clocking in under ten minutes. Every aspect is present here and pulled off beautifully. The anticipation is palpable and Jerry's vocals are as good as they ever were. The jam is significant and not drawn out too much. I think this tune needs to be under ten minutes to be right. It is and it is! Killer! Now we come to Playin' and this would definitely be the highlight of the show if not for the third head of this lightning breathing beast. This one clocks in under twenty minutes and is executed with vigor. Bobby's vocals are on point and even Donna's harmonies sound great to me this evening. This one drops in at the three minute mark and immediately throws you in the deep end of the pool. Underwater licks from Jerry melting into a waterfall of harmony accentuated front and center by Phil once again. He is dropping bombs left and right and he downright owns this part of the beast. This is about the point I started to really notice Bobby's work here. Incredible. The last significant portion of this 'head" is the China>Rider. It follows a very quick and well executed TMNS, and it seemed like they wanted to get to this one right away. More of the cowboy swagger from the first set is evidenced here right away. This one is about as tight as they come and again, every element is present and accounted for. Everyone contributes and as usual and Bobby's rhythm really controls this one nicely. They follow this one with one of the finest Big Rivers' I have ever heard. A dynamite speedball with Jerry breathing lightning the whole time.
Now, the third head of this monster is where the heart of the beast really lies. He's Gone > Truckin' > Spanish Jam > Dark Star > Sing Me Back Home > Sugar Magnolia is a jam worthy of the mythical beast status I have bestowed upon this show. If I had to describe it in one word, it would be Astounding. Right from the jump you can tell there is a little something extra in the air as Phil bounces right along with Jerry so effortlessly. Beautifully patient and tempered, just the way a classic storytelling song should be. Jerry's first solo is just enough to pick up the pace some, but not too much. They remain mellow and heavy right on through this one and the anticipatory energy is contained very well. The last few minutes are accented really nicely with Jerry doing some great bendy/slidy soloing and trading with Bobby. This fades right into Truckin'. Now this is the part that gets interesting right here. It starts off innocently enough but gets wound and wound and wound with jerry's unrelenting soloing starting about halfway through this one. Phil ever present in the background pounding away even the most gentile of notes. It backs off ever so slightly with Phil coming to the front more and more every time around. It ends up slowly fading into the abyss with a gentle ease. The transition is one for the ages. Phil slinks around for about the first minute or two of the jam and then the third head of this mythical beast rises once again with Jerry and Billy going full tilt into this one. The work right here by Phil and Jerry is pure jazzy bliss inspired by the speed that Billy is keeping. Full on interplanetary travel going on right here. GD bliss without question. The question is not whether or not they are high right here, but more like how high can they take it? They answer rather quickly as I hear the first few riffs of Spanish jam coming through at about the ten minute mark of this jam. Developed very nicely and executed almost flawlessly. It meanders along and picks up some real steam until it morphs into a very wahwah space journey that lasts only for a few minutes as this is part of the journey, not a stop. Hints of tiger abound, this could only be taking us to one destination that is, Dark Star. With Phil playing the first few notes, the beast takes a moment to stop and look around, but not for long as outer space is not the destination for this one. Played in perfect time, this truncated version of Dark Star has all the makings of a piece of history. Just as quickly as they arrive to the depths of space, they are leaving in the comfort of Sing Me Back Home. This one looks out of place on paper but don't let that fool you. Just Jerry and few thousand of his closest friends right here being comforted by the wholesome sound of the band. Perfect way to slow it down before the afterburner kicks in with the start of SugarMags. Jerry once again grabs this one by the throat with his soloing and rock star Bobby is in full effect mode. This show concludes with all three heads of this beast swinging wildly and breathing lightning all over the crowd. The finish this one off with a smoking JBG with Keith absolutely crushing this one. Wound nicely and finished off with a bang. Holy shit and the show is over and I am in awe.
I was able to listen to this 31 song bowhemouth twice during this long weekend, and man am I glad I did. I am giving this show my very highest recommendation, which makes it the thirteenth installment of the DDP series. Must Have, Must Listen. No other way to describe this one….Well, unless you like my description which is a genetically mutated, lightning breathing three headed dragon from outer space that is capable of interplanetary travel….Peace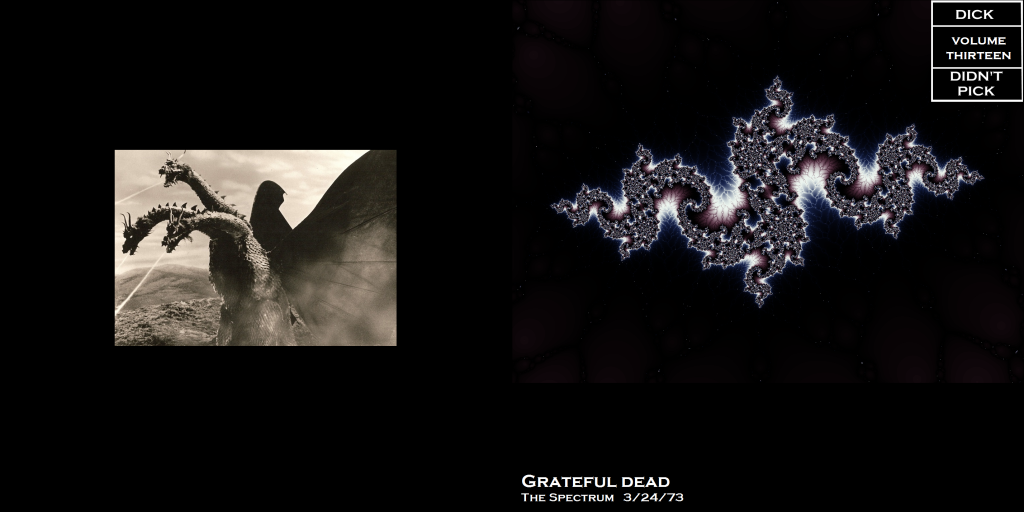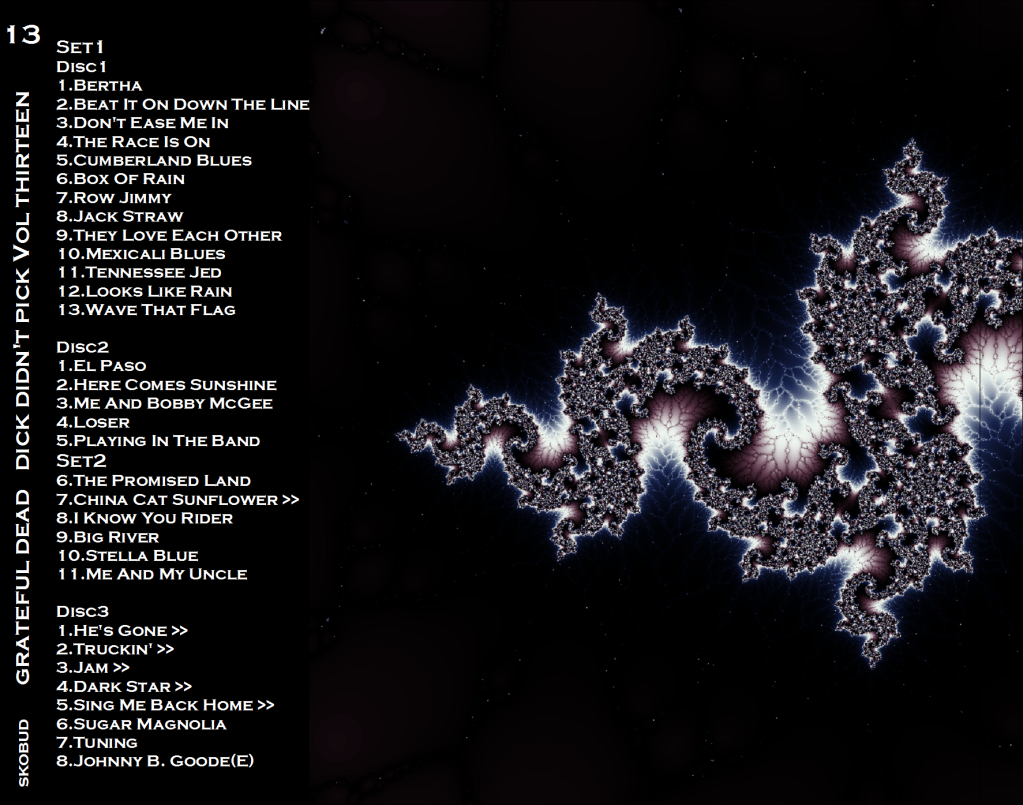 | | | | |
| --- | --- | --- | --- |
| Poster: | AltheaRose | Date: | Apr 27, 2011 8:51am |
| Forum: | GratefulDead | Subject: | Re: DDP v.13 |
Great review, great show! Love your DDPs. Do you have a list, all in one place? On a webpage or somewhere here?
| | | | |
| --- | --- | --- | --- |
| Poster: | Skobud | Date: | Apr 27, 2011 10:10am |
| Forum: | GratefulDead | Subject: | Re: DDP v.13 |
Hi Althea and here are the first twelve in a row for you. I dont have a site yet but I am working on one. Thanks for the feedback. I dig making them.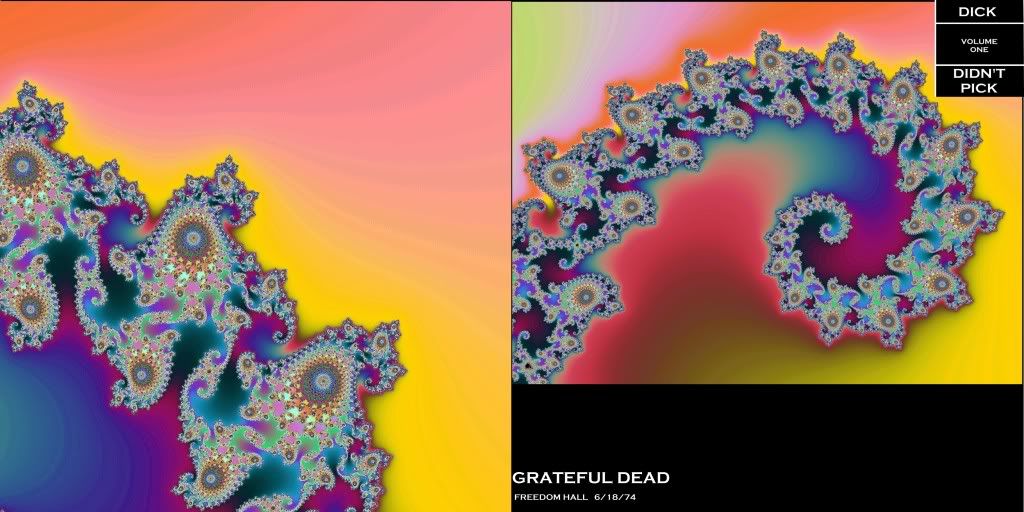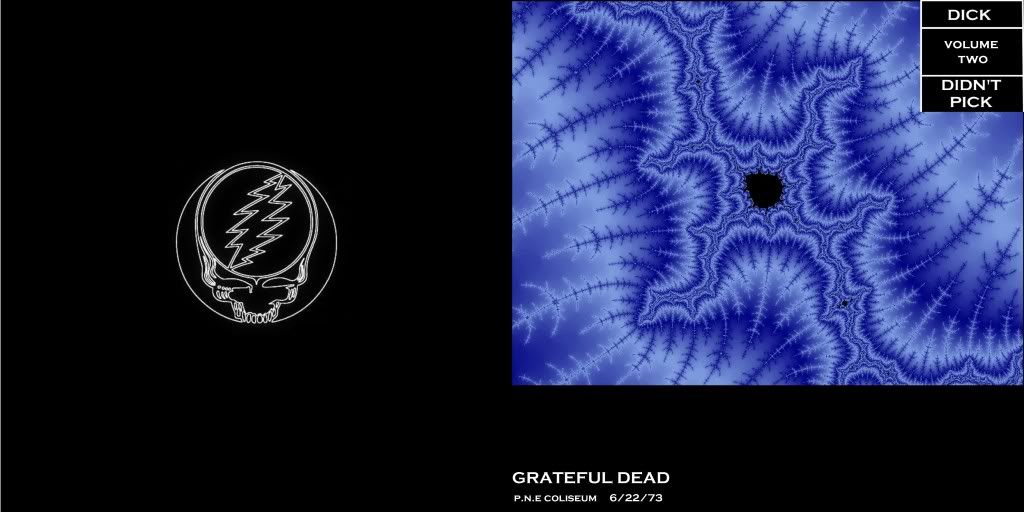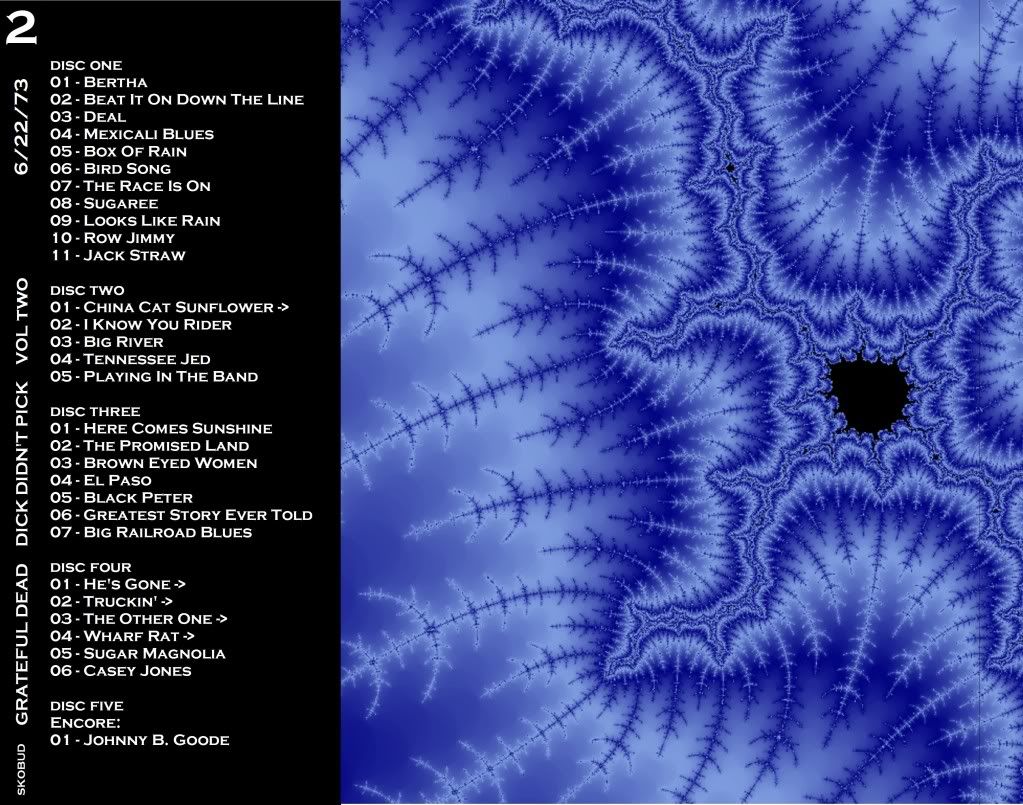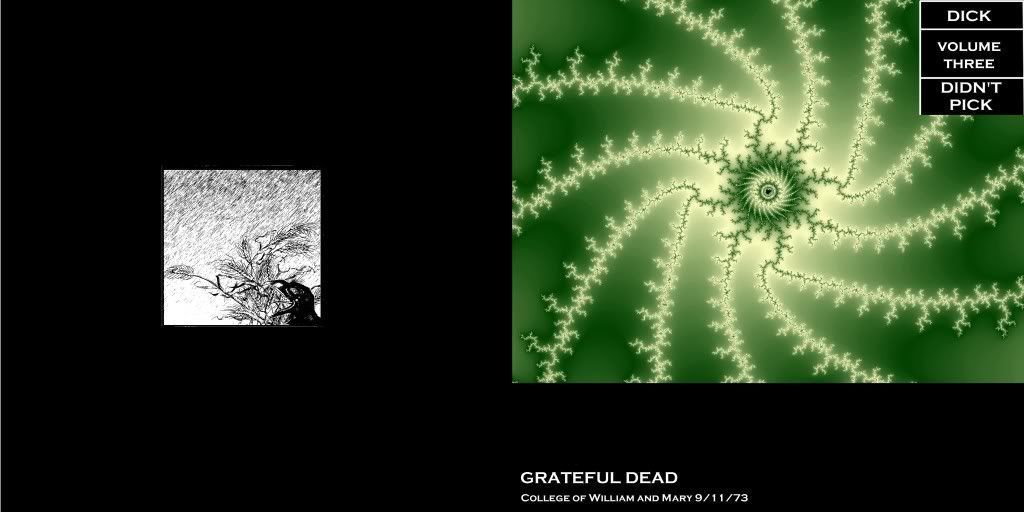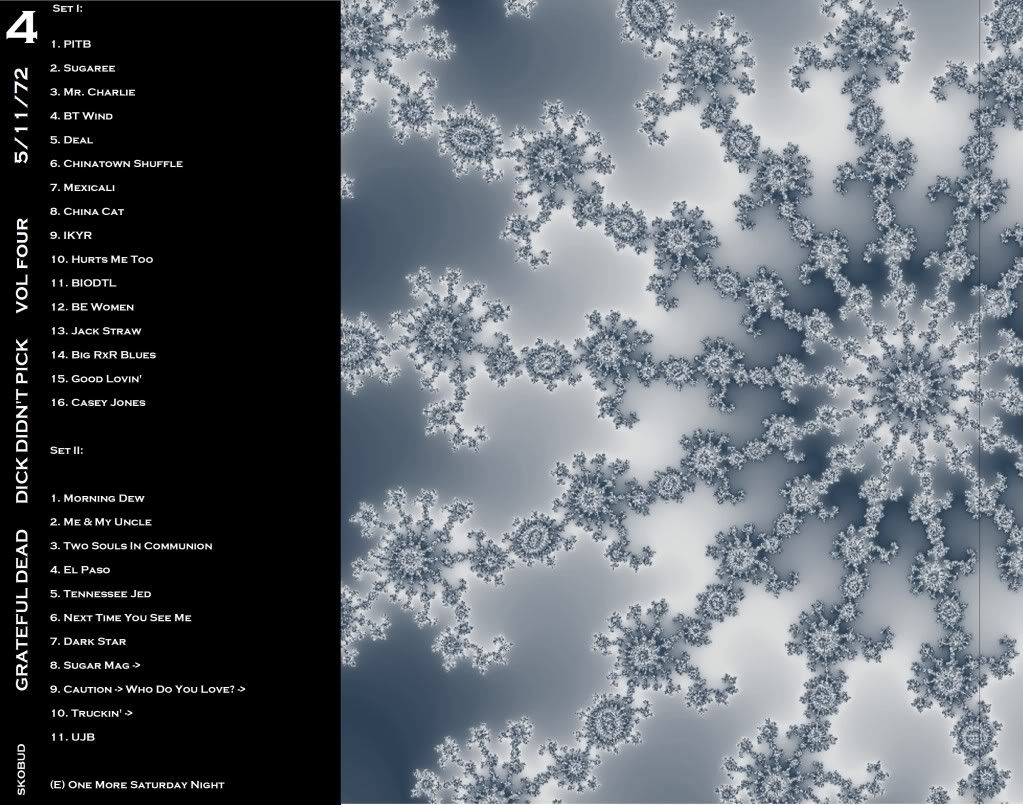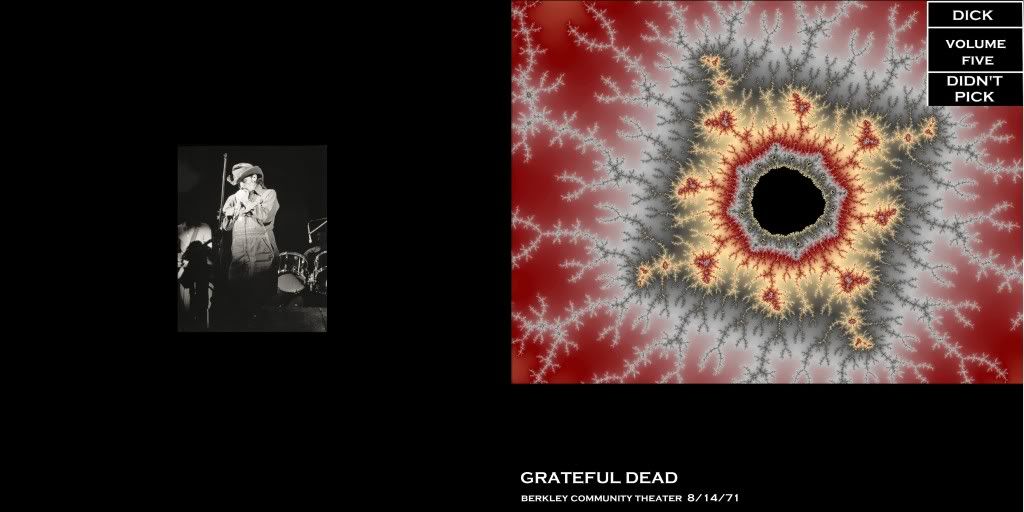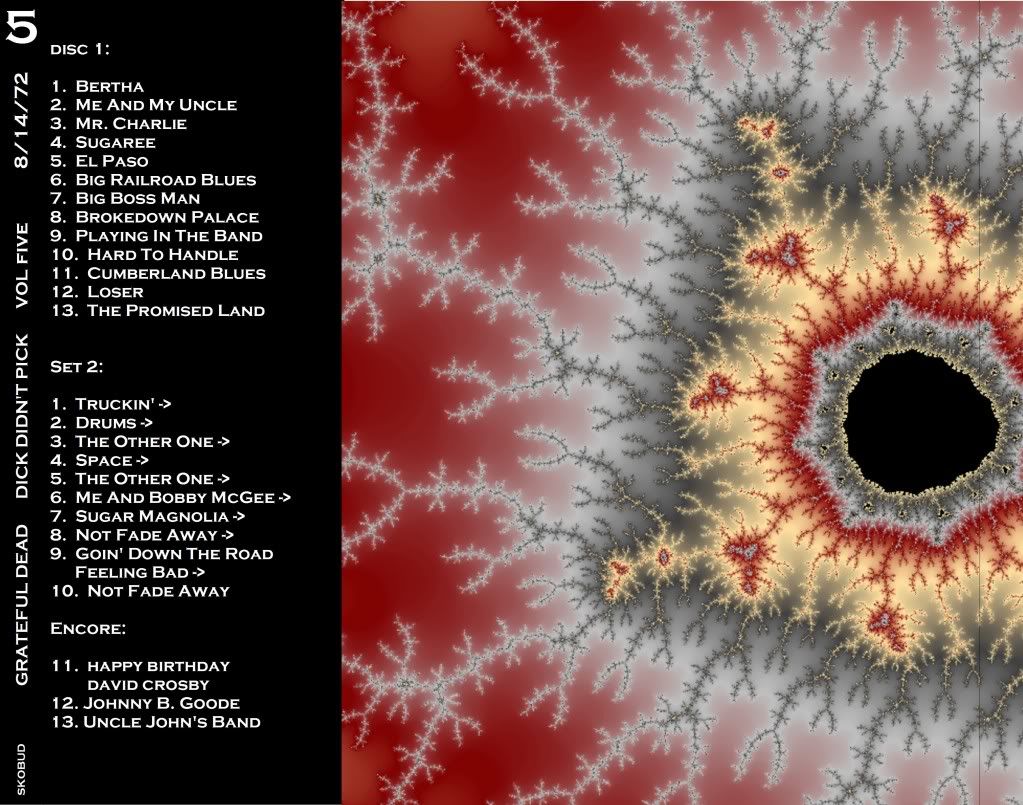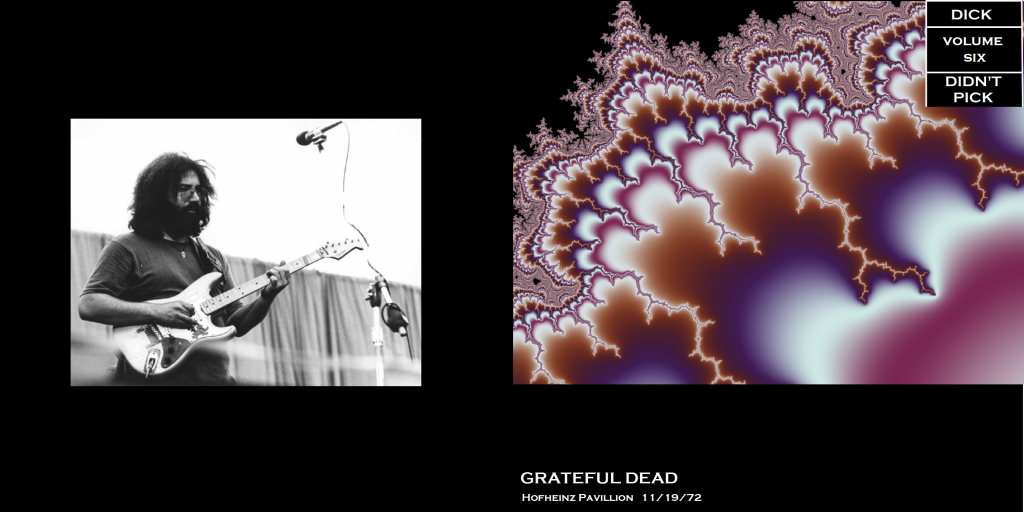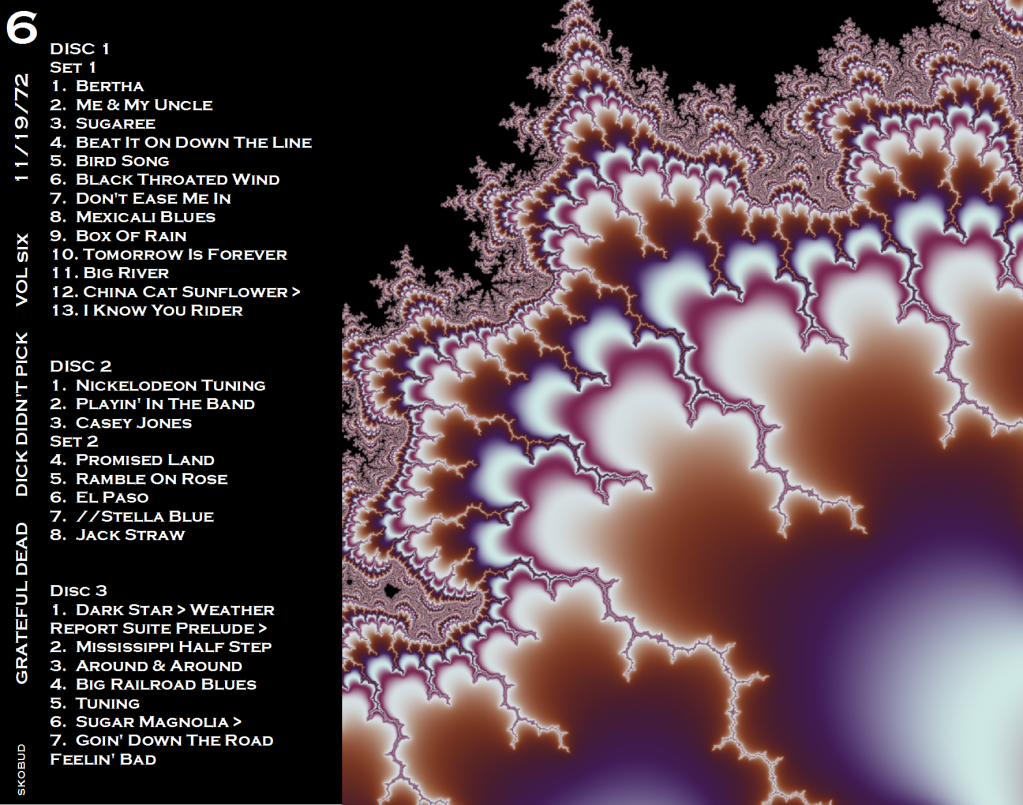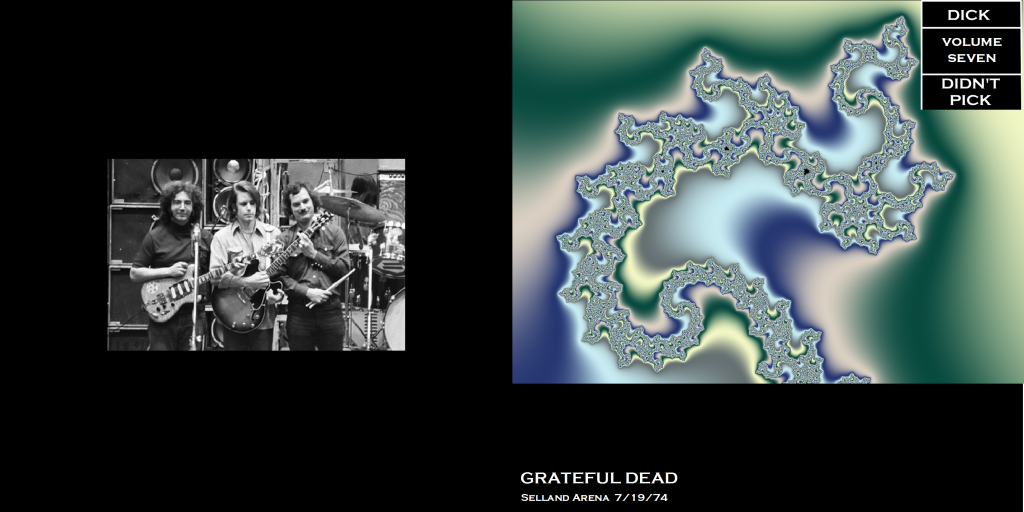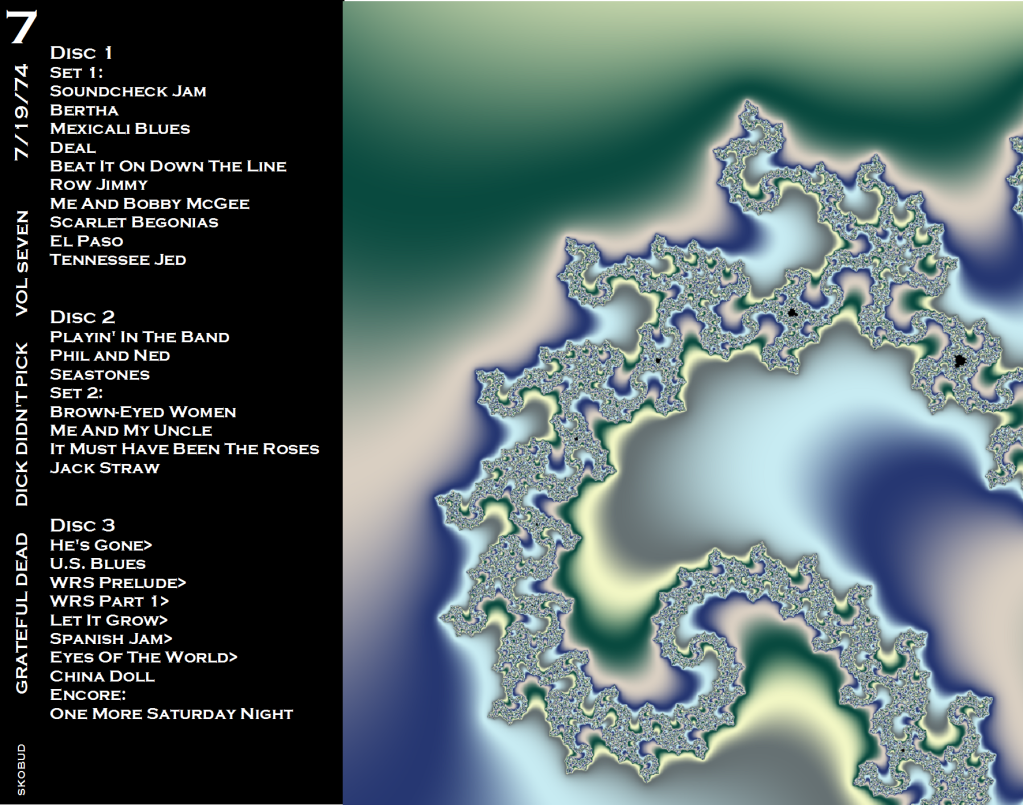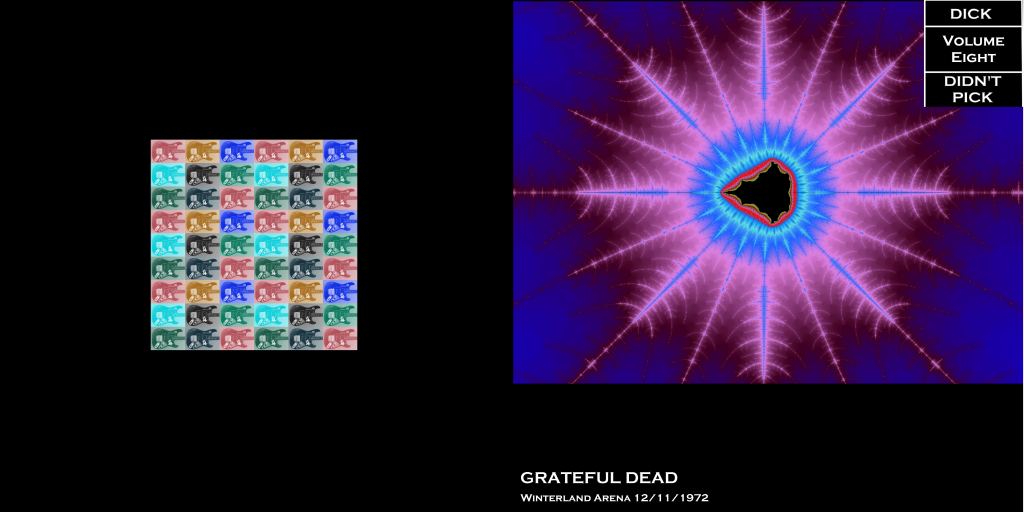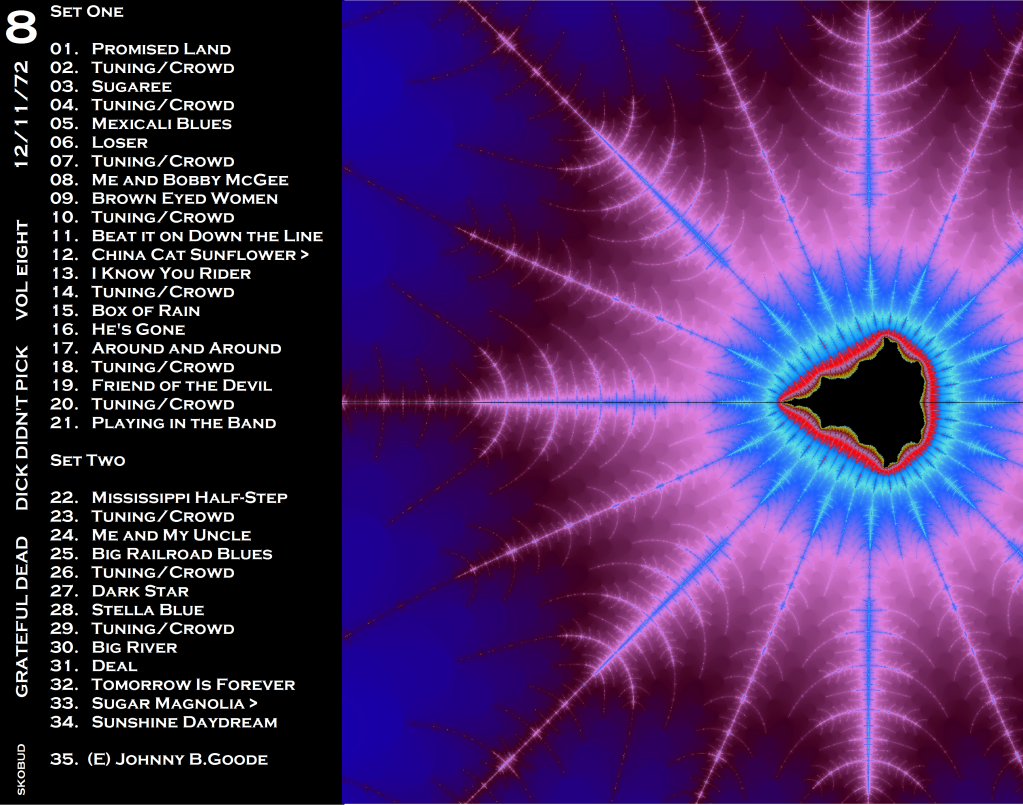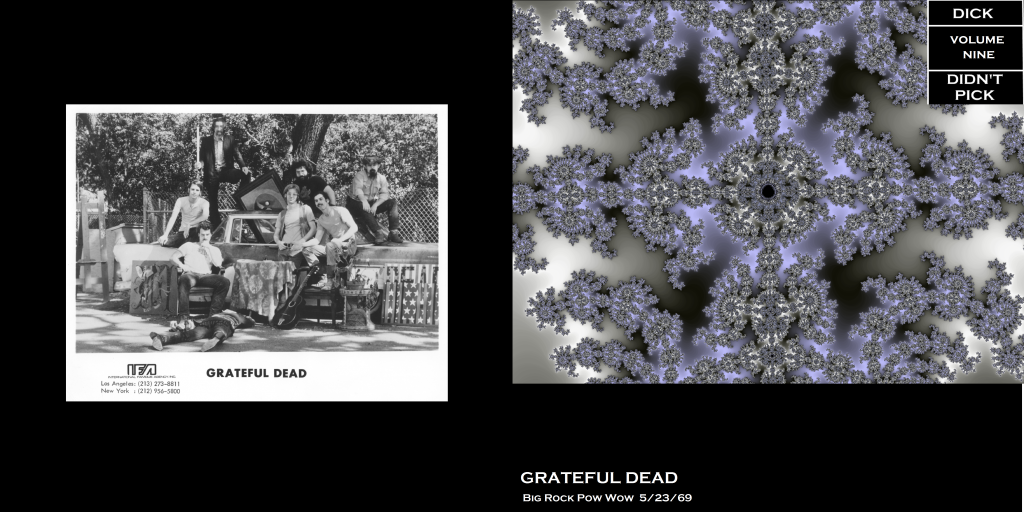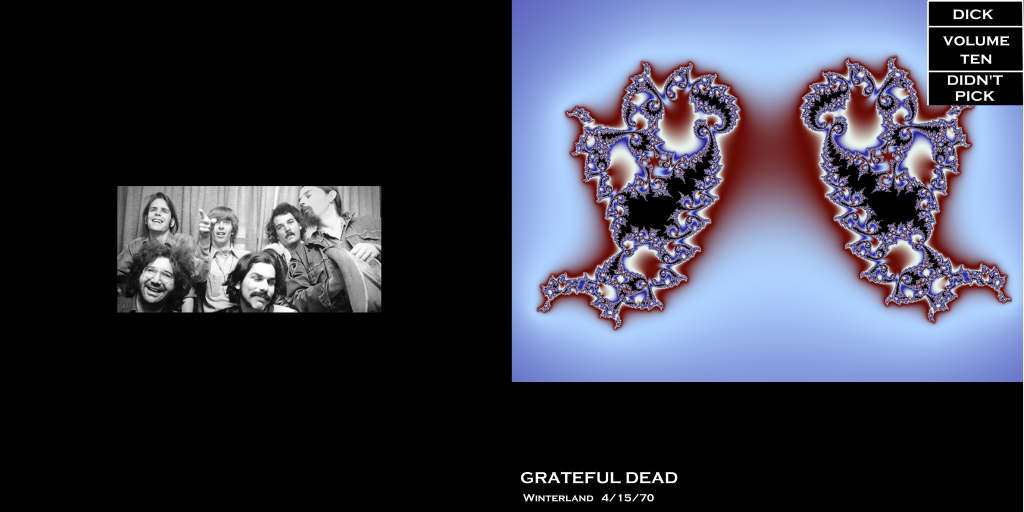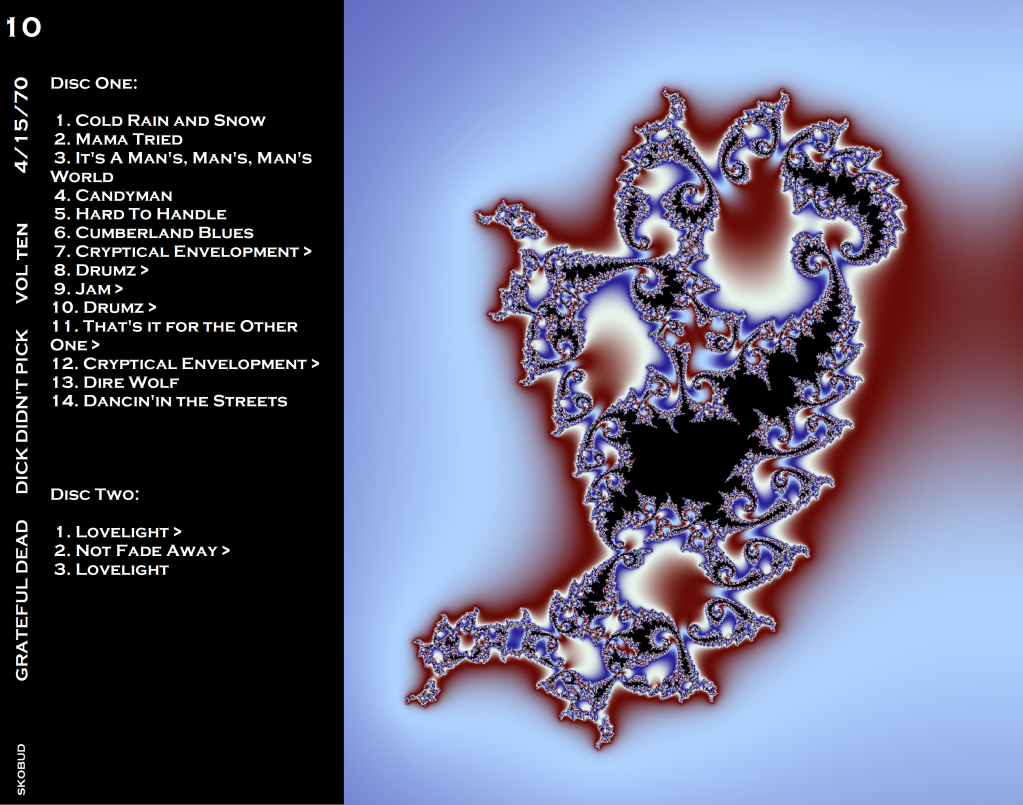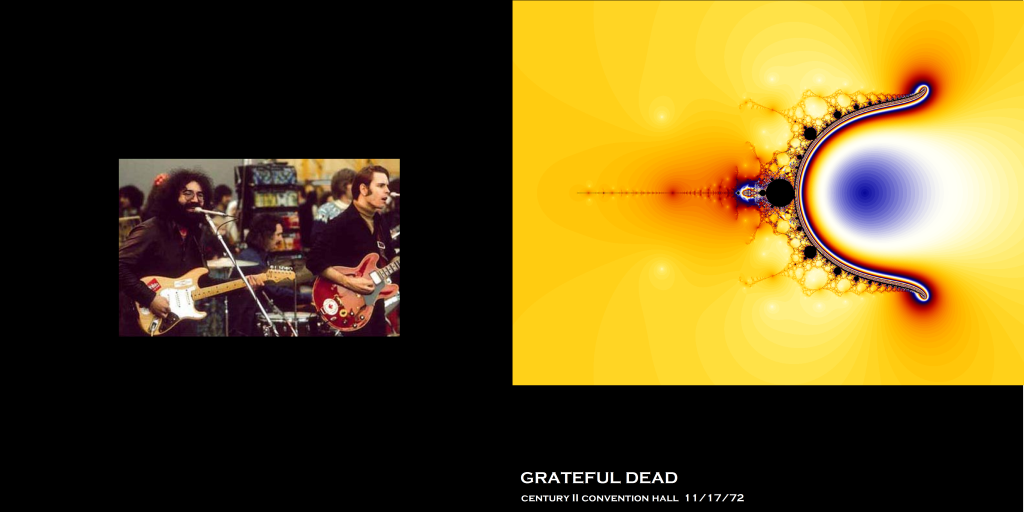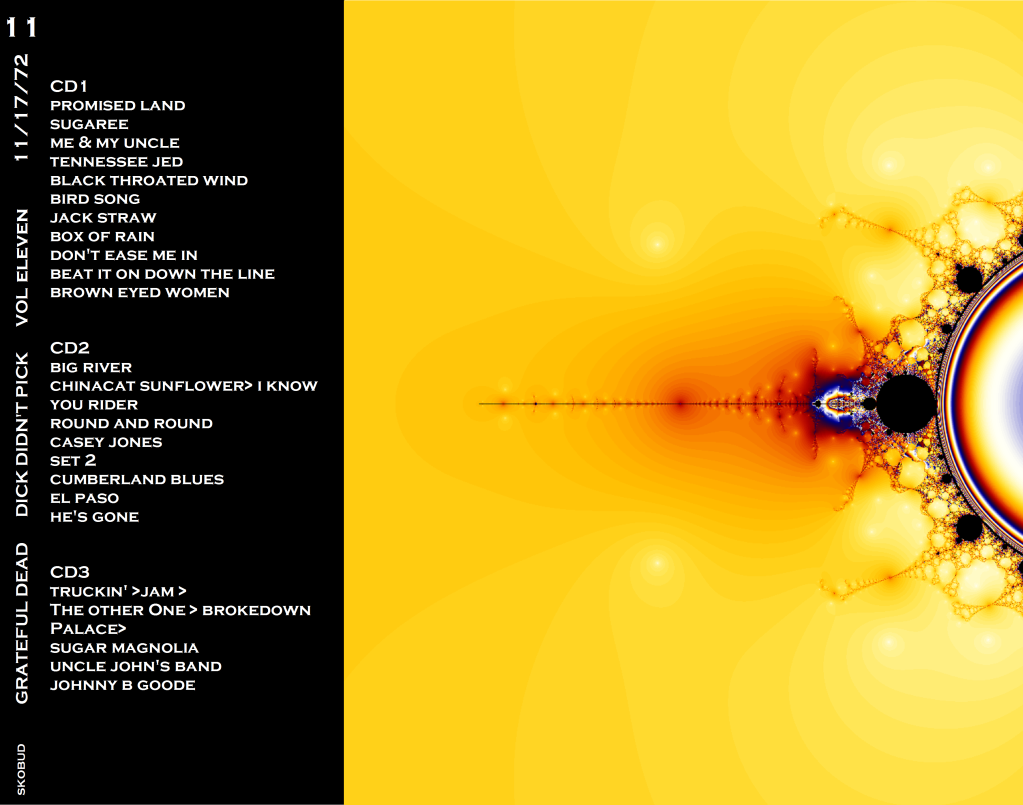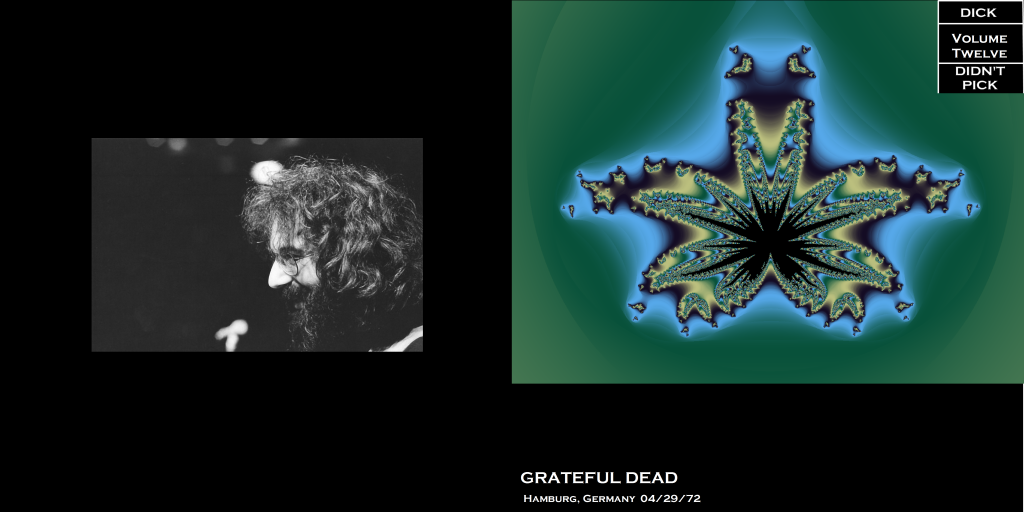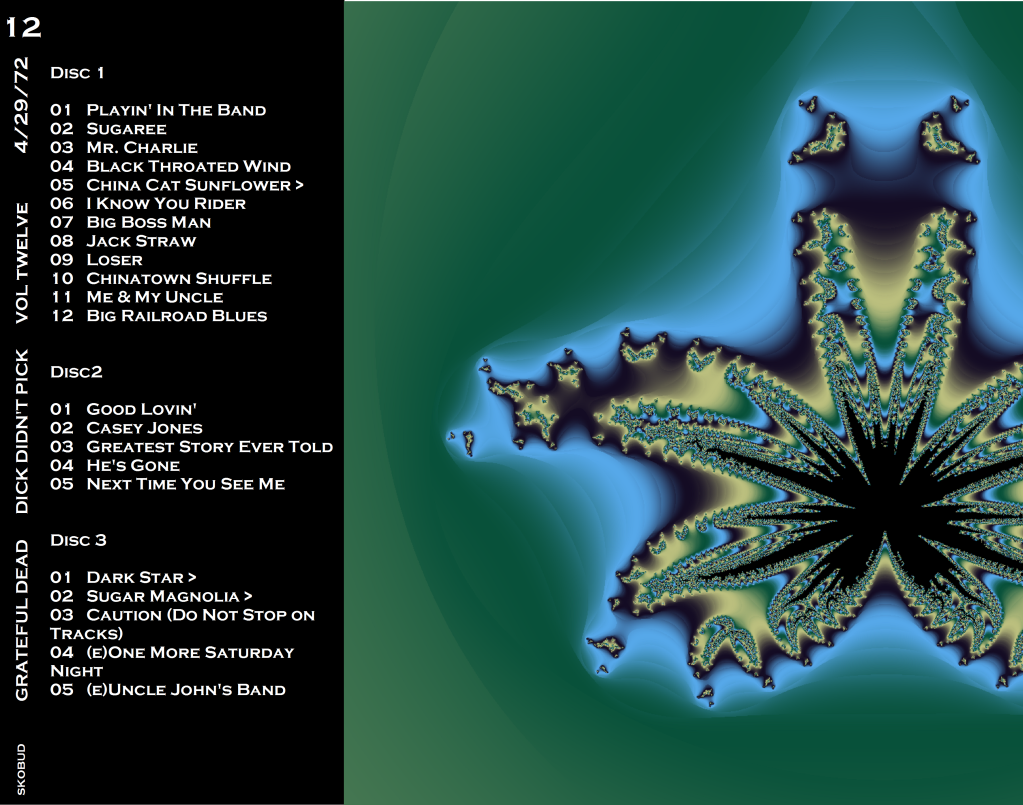 | | | | |
| --- | --- | --- | --- |
| Poster: | AltheaRose | Date: | Apr 28, 2011 9:49am |
| Forum: | GratefulDead | Subject: | Re: DDP v.13 |
You should really put up a website, with the reviews and links and so on!
| | | | |
| --- | --- | --- | --- |
| Poster: | Cliff Hucker | Date: | Apr 25, 2011 11:00am |
| Forum: | GratefulDead | Subject: | Re: DDP v.13 |
Outstanding work Tim!
| | | | |
| --- | --- | --- | --- |
| Poster: | snow_and_rain | Date: | Apr 27, 2011 12:54pm |
| Forum: | GratefulDead | Subject: | Re: DDP v.13 |
Beautiful! Thanks Tim!
| | | | |
| --- | --- | --- | --- |
| Poster: | clementinescaboose | Date: | Apr 26, 2011 1:04am |
| Forum: | GratefulDead | Subject: | Re: DDP v.13 |
great review! a very worthy addition to your DDP collection sir.
i have had and loved this show for a very long time...the Jam after Truckin' is simply one of Phil's greatest moments ever.
| | | | |
| --- | --- | --- | --- |
| Poster: | Skobud | Date: | Apr 26, 2011 4:45am |
| Forum: | GratefulDead | Subject: | Re: DDP v.13 |
I agree CC and thanks Bro. This one obviously caught me right at the right time. Sometimes shows have a way of working themselves into your life just at the right time for peak enjoyment. This one did for me for sure.